Welcome to the Sorrento Junior Football Club
It's Aussie Rules junior footy for the pointy end of the peninsula! The mighty Sorrento Sharks is incorporated club with a long and steeped tradition, providing a competitive and fun football experience for local children aged 7 to 17 years.
The club's focus is on fun, participation, personal development, skill development, and helping our players to be good sportsmen and women on and off the field of endeavour. Go Sharks!
Sign up for the SJFC Newsletter
SJFC RETURN TO TRAINING!
Week beginning 8th June
Tuesday U11s Boys 3.45 Briefing. Training 4-5pm
Wednesday U12s Boys 3.45-5pm U17s Boys 5-6.30pm
Thursday U13s Boys 4.30 - 5.30pm
Friday U14s Boys 5-6.30pm
All GIRLS teams and U9s & U10s Boys to start training the week of 15th June - times and locations TBC next week.
At this stage the league has put in a request to AFL Vic & Vic Govt to begin the season from Sunday July 12th… at this stage looking like a 9 round season + 3 weeks of finals… at this stage! But this is ever changing we will let you know once more details once we know more.
It is imperative that you and your kids adapt to the new training COVID-19 protocols, please click here to read through.
Please do not feel any pressure to train.
SJFC is providing training for those that feel comfortable to do so, and we are going above and beyond to make training as low risk as possible - we have even implemented a few extra, additional steps like temperature checks before hitting the oval.
Everyone is affectedly differently during this Coronavirus pandemic and we respect everyone's individual situation and we ask you to be kind and also respect other member's wishes.
PLAYERS MUST ENTER & EXIT THROUGH DESIGNATED GATES - no jumping the fence.
BRING YOUR OWN DRINK BOTTLE - as no sharing of any drinks or food is permitted.
KEEP 1.5m DISTANCE - respect your team mates and coaching staff.
SANITISE/WASH HANDS - entering and exiting the ground.
NO TRAINING IF YOU FEEL UNWELL - or if you have been exposed to someone feeling unwell.
ARRIVE DRESSED TO TRAIN - and maintain safe distance from team mates before entering the ground.
If you have any health concerns please contact:
Melanie Cameron
COVID-19 Officer Sorrento JFC
Email Melanie
---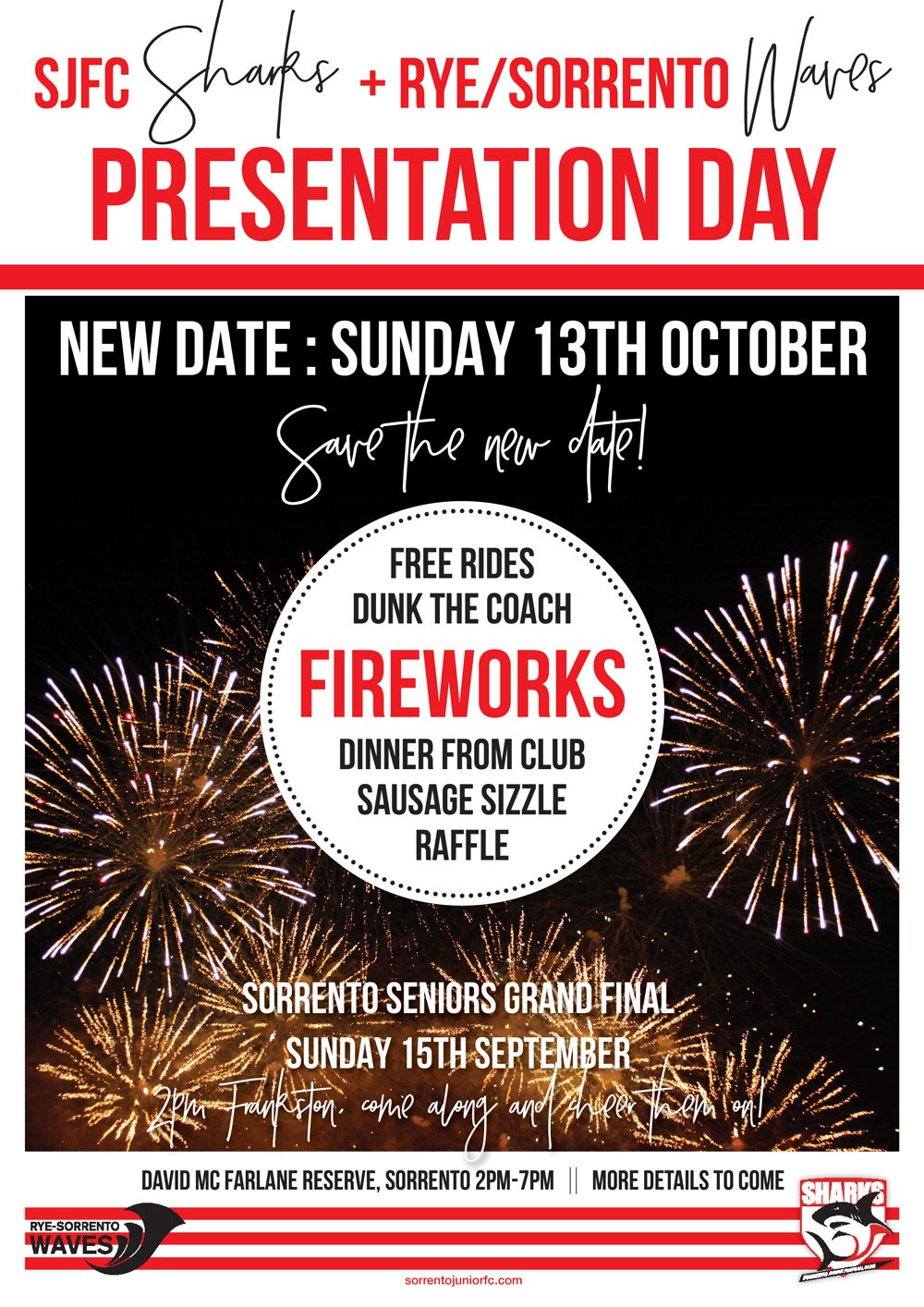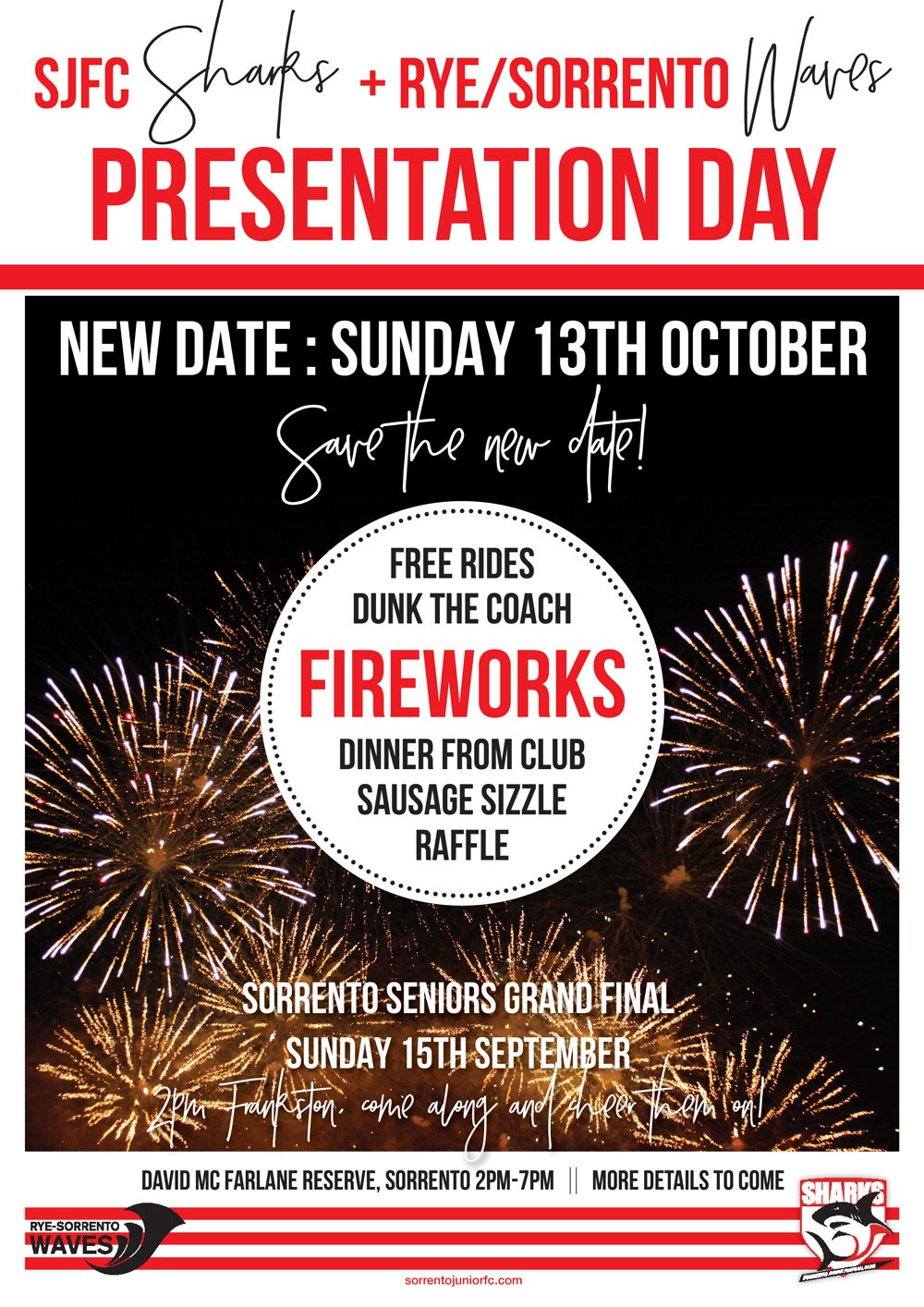 ... AND IT'S A WRAP!
It's amazing how fast the seasons seem to go. What a great year for the SJFC on and off the field - with the Red Hill/Sorrento U14s Boys and the Rye/Sorrento WAVES Girls team mergers being seamless and a fantastic club effort, with six teams making the finals followed, by three teams into the granny.
We had the very popular and successful team building event midseason and the club has had a buzz about it all season thanks to all our great members just being themselves and enjoying the 'Community' created by our club, our sponsors, our players, our parents and all our volunteers. So thank you.
We would love to hear from anyone keen to help out in 2020 - there's always plenty to do so don't be shy! Bring on 2020. Go Sharks!
Gary Grant, SJFC President
---
Congratulations to all our teams who played finals in 2019
U11 BOYS : 3rd
U11 GIRLS : 3rd
U13 BOYS : Premiers
U13 GIRLS : Runner Up
U15 GIRLS : 3rd
U17 BOYS : Premiers
---
Get on Team App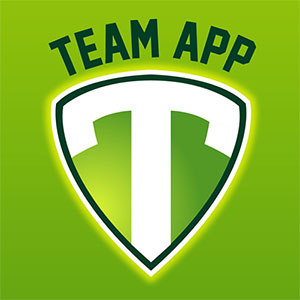 Team App is THE communication tool for the club. Perfect for smart phones, but also available as a website, this is how you'll find out about events, training and game day information.
Download Team App (from the App Store or Google Play), search for "Sorrento Junior Sharks (2019)" then request access to your age group to keep up with everything you need to know about your team in the 2019 season.
SJFC Team App site App Store Google Play
---

Find day-to-day Junior Sharks footy info on Facebook.