Join the Sharks JFC Or the WAVES Girls JFC.
Becoming a junior football player is easy! And no experience is necessary. We are all about fun, giving it a go and our community.
Our Sorrento Sharks teams are boys aged 7 to 17 years and our Rye/Sorrento WAVES teams for girls aged 7 to 18 years (note. girls welcome in the U9s & U10s Sharks teams as currently the youngest girls team is U11s).
All registered players are covered for personal injury cover under Marsh Insurance/ Silver cover. For more information on player's Personal Injury cover click here
If you'd like to find out more please contact our secretary on secretary@sorrentojuniorfc.com or complete this form and we'll be in touch.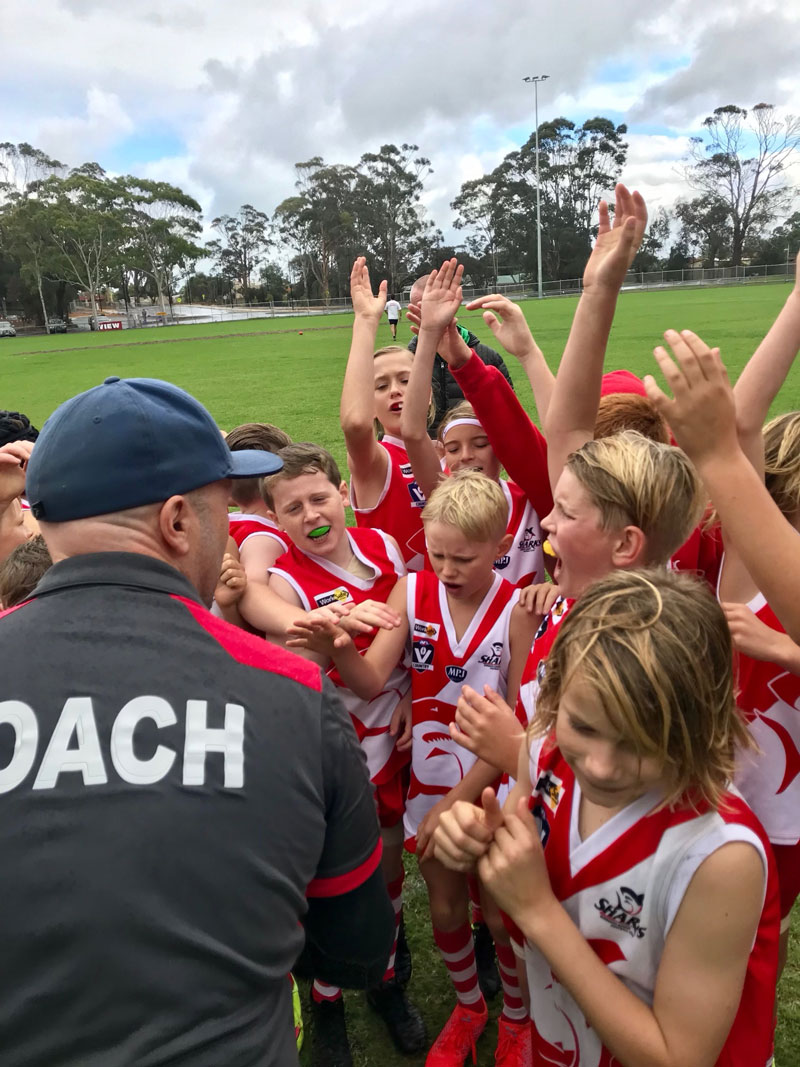 If you are new to the Club you will need to fill in some paperwork so, even if you register online you'll need to fill in some paperwork for Medical Info, Code of Conduct etc. – your Team Manager or the club Secretary will be in touch.
All players must complete registration before they can commence training or playing for SJFC or they will not be insured to play for SJFC. Please contact club secretary for a payment plan if needed secretary@sorrentojuniorfc.com or ask about our player scholarship application.
2021 Fee Structure
REGISTRATION FEES as of 15th FEBRUARY 2021:
• Single Player $225
• Family (2 Children) $400
• Extra child $80 per child
Please transfer payment into the clubs bank account using child's name as reference. eg. Joe Blow U11
SORRENTO JUNIOR FC
BENDIGO BANK
BSB: 633000
ACC: 124328477
All players must complete registration before they can commence training or playing for SJFC or they will not be insured to play for SJFC. Please contact club secretary for a payment plan if needed secretary@sorrentojuniorfc.com