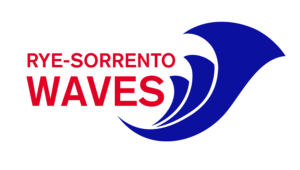 Girls Footy :
Rye-Sorrento Waves
We are very excited to announce that we have merged our girls football program with the Rye JFC to provide local girls with the best possible program so they can excel and be surrounded by teammates wanting to grow and improve as footballers. As a result of the merger we will field 4 sides with good numbers in each age group.
The girls teams will now be called "Rye-Sorrento Waves". Both the Rye and Sorrento JFC see the need to continue the program into the future, to be able to sustain girls footy at the southern end of the Peninsula. The long term goal is to have Stringer Reserve redeveloped as a central hub for the WAVES in years to come.
The uniform is the WAVES RSJFC jersey with blue shorts and solid red socks.
2023 Registrations
Becoming a junior Waves football player is easy! And no experience is necessary. We are all about fun, giving it a go and our community.
Our Rye/Sorrento WAVES teams for girls aged 7 to 18 years (note. girls welcome in the U9s, U10s, U11s Sharks teams as currently the youngest girls team is U12s).
All registered players are covered for personal injury cover under Marsh Insurance/ Silver cover. For more information on player's Personal Injury cover click here
If you'd like to find out more please contact our secretary on secretary@sorrentojuniorfc.com or complete this form and we'll be in touch.
All players must complete registration before they can commence training or playing for SJFC or they will not be insured to play for SJFC. Please contact club secretary for a payment plan if needed secretary@sorrentojuniorfc.com
WAVES Teams for 2023:
GIRLS: To be confirmed (with Rye JFC)