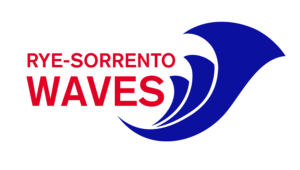 Girls Footy :
Rye-Sorrento Waves
We are very excited to announce that we have merged our girls football program with the Rye JFC to provide local girls with the best possible program so they can excel and be surrounded by teammates wanting to grow and improve as footballers. As a result of the merger we will field 4 sides with good numbers in each age group.
The girls teams will now be called "Rye-Sorrento Waves". Both the Rye and Sorrento JFC see the need to continue the program into the future, to be able to sustain girls footy at the southern end of the Peninsula. The long term goal is to have Stringer Reserve redeveloped as a central hub for the WAVES in years to come.
The uniform is the WAVES RSJFC jersey with blue shorts and solid red socks.
2021 Registrations are now open
Registrations are open for 2021 season please click the below link to complete your registration. If you have any queries regarding registration please contact our Registrations Officer Milly Harbour at:
registrar@sorrentojuniorfc.com